but I was reading a post over at
Black Dog Diaries
and it reminded me of what Luka would do with sticks. Carry them around and than eat them, but rarely play fetch with them. He would play fetch with any stuffed toys that were in the back yard. Would jump over 6 feet in the air to grab them and than he would bring them back and start again. You knew he was done when he decided he needed a nap, laying down on the toy; or when he ate any squeakers out of them, then he thought they were boring.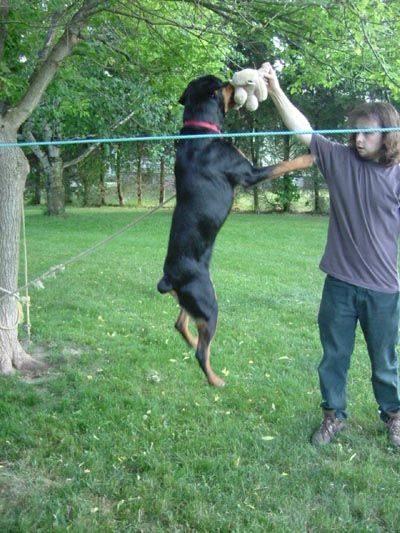 didn't even get a chance to toss it here, he jumped right up for it lol


Would chase balls but lost interest in them pretty fast. Just drool all over them, and crush tennis balls with one bite. He crushed a
Kong
that we had filled with peanut butter, he loved peanut butter. Smart dog, he would bring the toy to you when he wanted more lol. Loved oranges too which I thought was weird until the neighbour told me that her Rottie loves oranges too (from everything that I hear, the dog was euthanized due to cancer :( )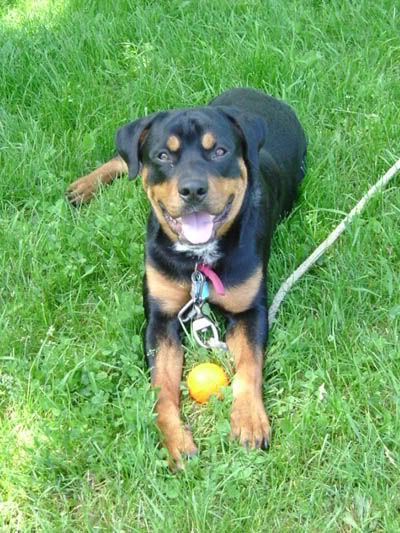 He wouldn't go in the lake until I went in and than we couldn't get him out he was bouncing around like a crazy dog. Just wish the sun wasn't starting to set when we took the pictures.